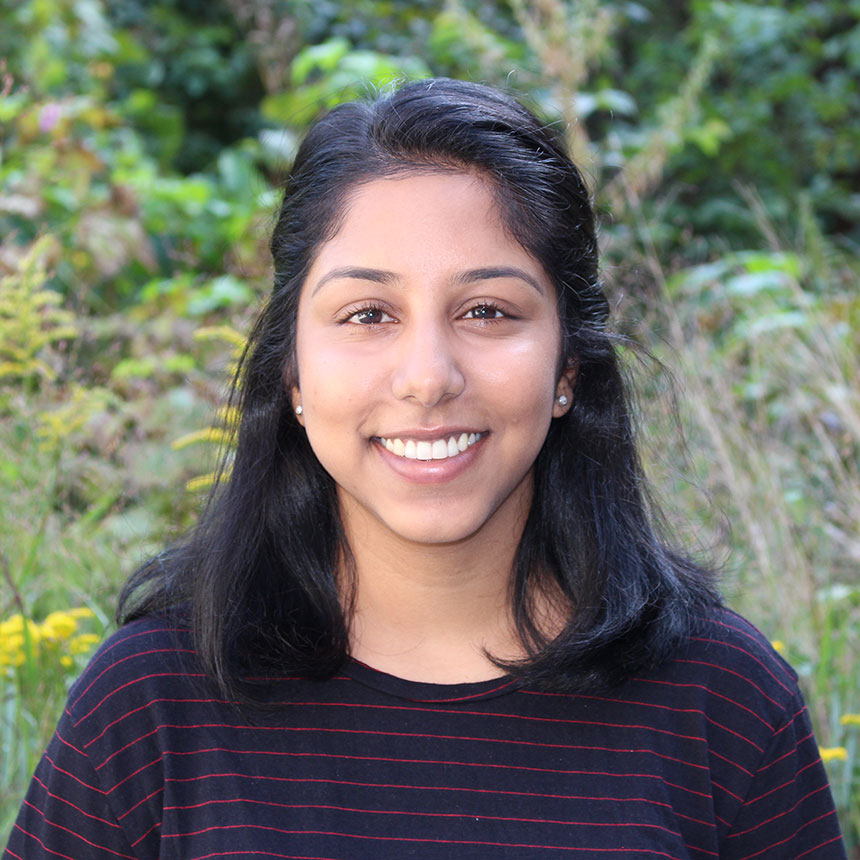 This blog was written by Celeena during her 3rd year in the Environmental Management stream.
When I came to Canada, I had a good idea about what I wanted to do in the future! Throughout high school I was always sure about the fact that I wanted to be a climatologist, someone who studies the climate, and I wanted to focus on climate change. It is because of this reason I chose to study sciences and math and though I struggled with these subjects, I was sure that this would be the path that would lead me to my dream job. Upon coming to Canada, I decided to apply to the Atmospheric Science program here at York University and began in 2015. After two years however, I realized that perhaps I had a different path. My grades weren't as good as I would've liked them to be, I struggled with the physics and math courses I was doing, and I wasn't as motivated or sure about my future as I used to be.
Maybe this isn't for me? Half way through my second year in the Atmospheric Science program, all of my friends were excelling and were looking into what aspect of weather prediction and forecasting they wanted to go into, while I was still stuck trying to understand my simple math course. It took many sleepless nights and tears for me to finally come to the decision that I wanted to actually enjoy what I was studying. I was in a slump! What do I do? What if my 'dream job' isn't actually the dream job meant for me? I had to take a step back and think about what I LIKED to study. After several conversations with my parents, friends who have known me for years, and some introspection, I decided I should look into other programs here at York University that might interest me.
I know I was still interested in learning about climate change, renewable energy, and sustainability and I was always better at writing essays than I ever was at math. I also felt like I wanted to learn about what was happening in the world and learn about issues that affect us right now. I searched for a mix among these things.
THEN, I stumbled upon the Environmental Studies program.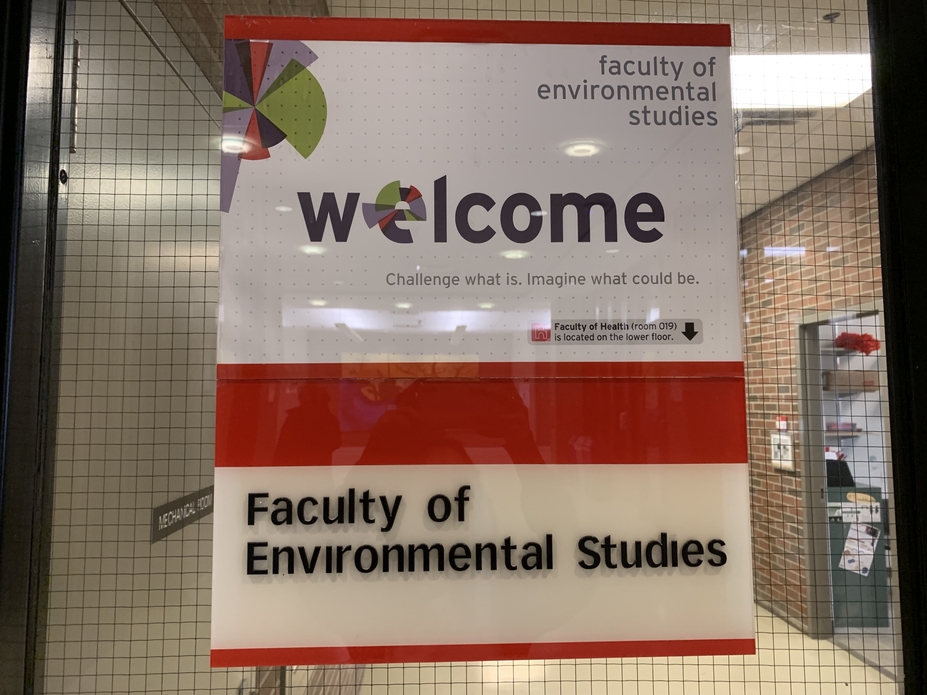 I read about all three streams, Environmental Politics, Justice and The Arts, Urban and Regional Environments, and Environmental Management; Environmental Management however caught my eye!
Managing impacts of human activities on the natural world? (I want to do that!)
Discovering ways to address issues in sustainability, conservation, and natural resource management? (Where do I sign up!?)
And to add to my excitement, there was also the Sustainable Energy certificate program which would allow me to learn about the foundations of cost-effective strategies to prevent climate change and acquire expertise in sustainable energy policy, economics, law and couple these with hands-on learning!
The program checked off all of my boxes.
I decided to meet with Ann Tsirgielis, the Student Success Coordinator for the Faculty of Environmental Studies. She helped me get a better overview of the types of courses I would be doing, my job prospects, and about what other students who graduated from the program were doing with the degree. Because I already did two years of another degree, I already had half the credits I needed! It was good news after good news.
Ann really helped me make my decision to transfer to the Environmental Studies program. It was the perfect fit.
Now, I am in my 3rd year of the Environmental Studies program, in the Environmental Management Stream and obtaining the certificate in Sustainable energy and I can gladly say that I am incredibly proud of my grades, I absolutely love what I learn about in EVERY class I am taking, and I have decided that I would like pursue either environmental policy associated around climate change, work with NGOs to implement renewable energy technologies in nations and communities, or plan ways for corporations to be more sustainable.
It was a rough start, but I've finally found something that I can honestly say I enjoy studying and it makes me even more excited for the future!